Most of the automotive companies use CAE simulations to design they products fast and right first time. The CAE-driven vehicle design process requires great number of CAE models from concept stage to further design iterations and final verification. In addition, usually there are many vehicle model variants which further increase the number of CAE models to be build and simulations to be conducted. What is worse, the CAE model build process is non-value added activity and one of the most time consuming tasks.
Mid-surface meshing can take up to 80% of FE analysis process time.  
To help our clients speed up design process, reduce the cost and better leverage own engineering resources we offer CAE model build services.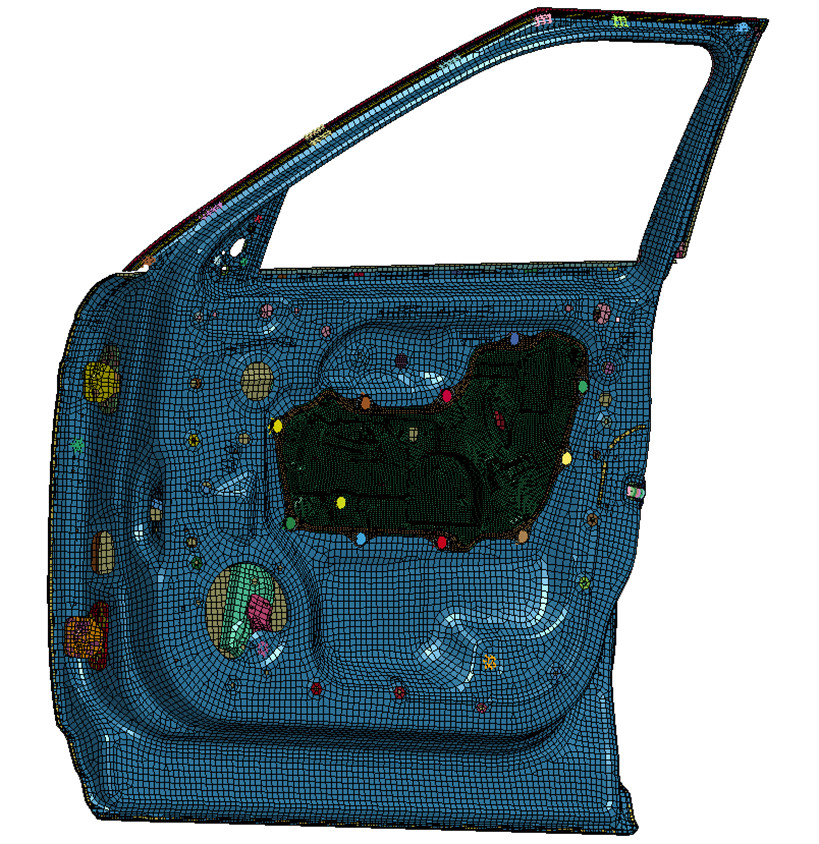 Mid-surface Meshing Services - Door
We deliver ready to run (plug & play) CAE models of single components, large assemblies, main systems (powertrain, cockpit, BIW) and entire cars for LS-Dyna, Abaqus and many other CAE solvers. Our clients instead of focusing on FE meshing and model assemblies can dedicate fully to design improvements and engineering.
MID-SURFACE, SOLID TETRA AND HEX MESHING SERVICES
SimDes offers CAE model build services of injection molded, stamped, casted and forged components delivering mid-surface, solid tetra and hex mesh with assigned properties, materials and contact definitions. Major of CAE models for crash and occupant safety CAE simulations requires shell midsurface mesh, SimDes Engineers with best tools for CAE modelling (MSC Apex, HyperWorks) and many years of experience provide shell models in short period of time.
Examples of CAE models we have worked with:
Instrument Panels

Door Trims

Center Console

Seating

Powertrain

Body in White
Because SimDes is located in Central Europe we effectively support and collaborate with European automotive companies without issues related to time zone and cultural differences.
Please contact us for more information and quotes.